What gives me a little bit the creeps is getting banned for asking questions at a more established physics forum.
I've been asking about vibrations in the Higgs Field Superfluid on
https://www.physicsforums.com
at their section
Beyond the Standard Model
... and suddenly I'm banned and the topic is deleted, most likely because of this reason:
"All threads in this forum are intended for discussion of the scientific content of well-researched models of physics beyond the Standard Model that have been published in peer-reviewed journals. Due to the speculative nature of the subject, not-yet-published papers uploaded to databases like ArXiv or presented at reputable conferences are also acceptable for discussion. (Note that references to such unreviewed sources remain unacceptable in the other subforums dedicated to more established areas of physics.)

This forum may not be used to propose new ideas or personal theories. All threads of this nature that are started in this forum will be removed by Mentors." https://www.physicsforums.com/threads/f ... re-posting
I've been taking screenshots and made a print-pdf while I was still accepted

... It's crazy how one could get
banned
for asking about superposition, that's one of the oldest theories around.
grtz,
m.
http://800million.org/Banned/Ripples_in ... rfluid.pdf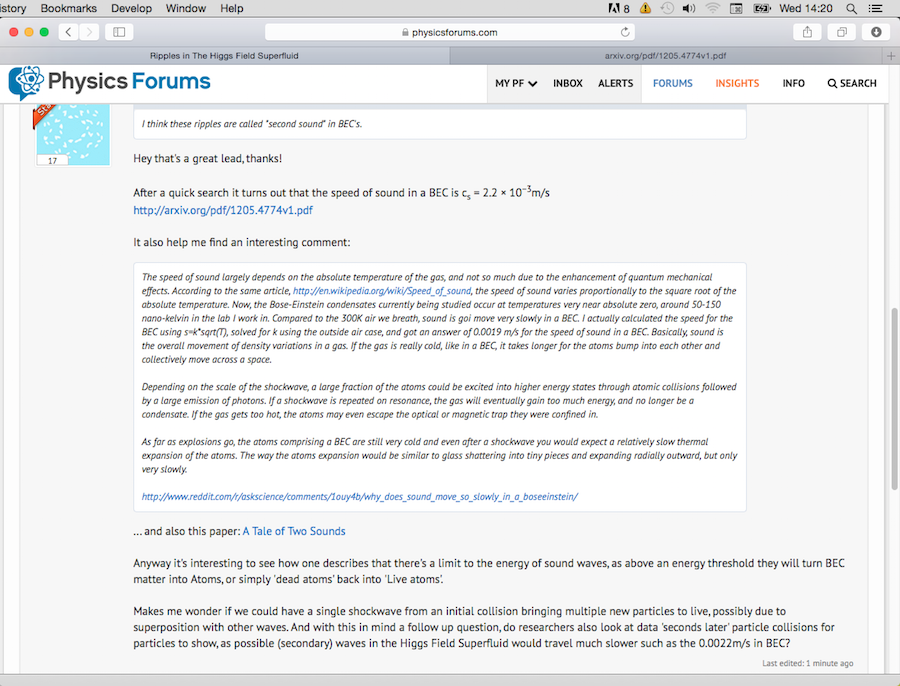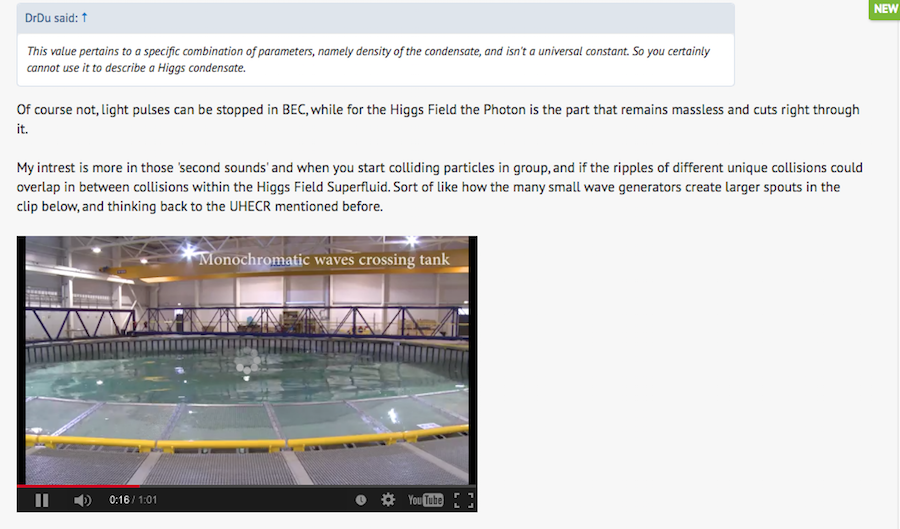 Et voilà: